We Carry out surveys and inspections for your containers
Before you choose a container for shipping by sea or rail, it needs to pass a full Institute of International Container Lessors (IICL) inspection. This confirms that container complies with the stipulations of the Convention of Safe Containers and is safe to travel by sea or rail.
True Blue Containers has in-house staff available who are fully qualified by the Institute of International Container Lessors to conduct your container inspection.
If you require an IICL container inspection, contact True Blue Containers today.
What Does an IICL Container Inspection Involve?
When conducting our inspections, we use a Convention of Safe Containers (CSC) container inspection checklist to make sure that the product you've chosen meets the required standard for shipping. We'll prepare the container for shipping, and send you the certificate for freight forwarding.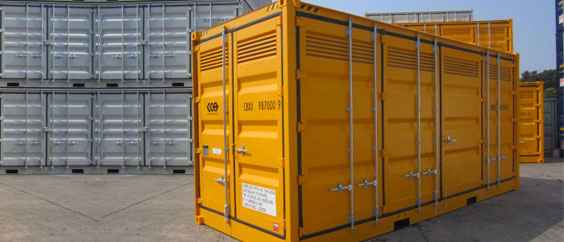 Looking for a Damaged Container Inspection?
We have a combined experience of over 40 years in the industry and conducting IICL container inspections. We're able to provide you with a comprehensive service you can rely on.
To get an idea of what's currently available in our well-stocked yard, take a look at our gallery. Drop us an enquiry using our online form, and one of our capable team will be in touch with you.
Contact us today for more information on our grading and surveying systems, or for some advice on choosing the right container.