Before you undertake any shipping container modifications or consider buying or renting a container, ensure it has been surveyed to check for structural integrity, aesthetic damage and cleanliness. True Blue Containers are qualified to carry out various survey reports for your container or prior to purchasing a new or second hand shipping container.
Convention of Safe Containers Inspection
ISO Containers must comply with the Convention of Safe Containers confirming that the container is safe to travel by sea or rail. True Blue Containers has in-house inspectors that are qualified by The Institute of International Container Lessors (IICL) to inspect containers to ensure they conform to the Convention of Safe Containers.
Damage Surveys
The transportation of goods via road, or sea can potentially result in container damage and, unfortunately, damage to the items inside. If you have goods stored within a container which has received damage during transport or even storage, you will need an accurate damage report to be completed, as required by your insurance company. True Blue Containers can conduct an accurate survey and provide you with the required report.
Surveys should also be carried out prior to any shipping container modifications being made. If repairs are needed, we can also carry out a survey once work has been completed to ensure the shipping container is sufficiently repaired and is structurally safe to be used again. Surveys can also assess the cleanliness of a second hand shipping container and check it is safe for transporting food or perishable items.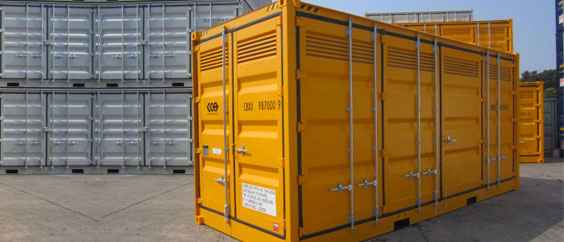 Grading
Shipping containers come in various sizes and grades, which identifies the age, aesthetics and durability of the product. Lower graded shipping containers are still wind or water tight, with rust present, which can be suitable for storing durable items such as farming equipment or building materials. A high graded container will have better aesthetic quality and is suitable for storing and transporting perishable items.
A survey and grading can be carried out on any second hand shipping container you intend to repurpose. Before you commit to any shipping container modifications, it's essential the product is checked for suitability.
True Blue Containers has the ability to survey and repurpose a shipping container. Ensure the integrity of your second hand container before purchasing for storage or transport. Contact us on 0418 610 641 for more information on grading, surveys and selecting the right container for your purpose.